When the graphite shaft of your driver rubs against the exposed skeleton of your Titleist golf bag, that has worn out just since Christmas, (well, it has been a few rounds) … here is what happens: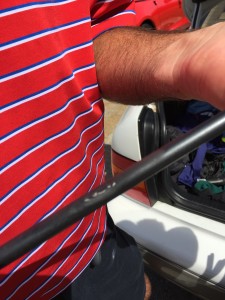 And you know it is just a matter of time.
Fortunately, it wasn't until the impaired club was crunched for 300 yards on number 18 Hills, that it looked like this: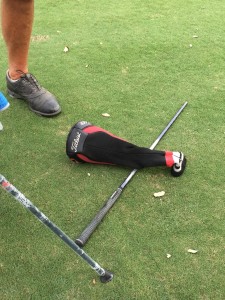 Funny, it didn't break until way after the shot, when Barry was just holding it in his hand.
The good news was the round(s) were over  (for the next 12 hours, anyway).
The bad? Where can you get a driver re-shafted by the 8 a.m. tee-time in the morning?
This is going to be an expensive year…