Barry was honored to meet a fellow record holder at The Masters… Chris Smiths.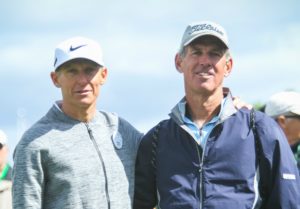 Chris holds a world record for speed golf where he played 18 holes in 44 minutes while shooting a score of 65. Pretty amazing.
"The Tortoise and the Hare" of golf. Barry was persistent. But this guy is FAST.
Congratulations Chris!