It is a real gift that Barry's 82 year old father, Ed, is able to come to Austin to play a few rounds during the "Record Breaking Year".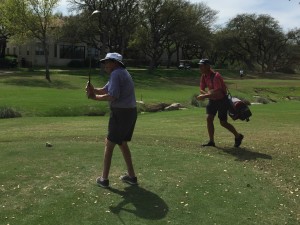 I drove the cart for Ed, so that Barry could get another round in.  I was not playing- just caddying.  So, I had a chance to take a picture of my favorite shot for this round (on 15 Hills) of  Barry's…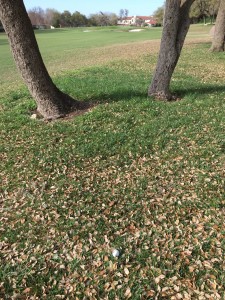 I call it "through the uprights".
Here is Barry hitting an amazing shot!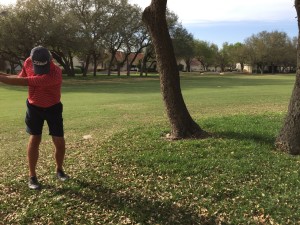 Result?  Putting for birdie.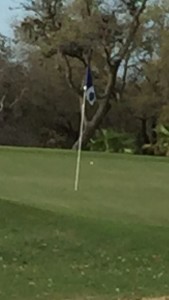 And maybe we will just end my commentary right there…