Another big milestone… Round 700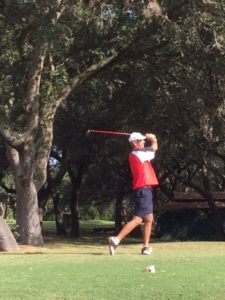 Teeing off it was a little chilly, but it was a slow round so plenty of time to warm up.  In fact, it was slow enough for Barry to nap and Larry to rearrange his cart, while we waited on number 12.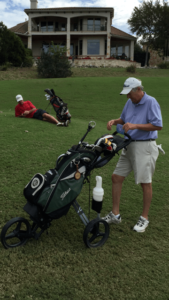 Since Barry is already over 700 rounds I guess some people think he walks on water…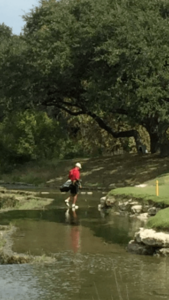 but he is really just looking for "pearls" (new Prov1's).  No risk of falling and cutting this quest short, or anything silly like that!
Round completed and we all played well, even though we fought the wind for a good portion of it. 700 is in the rear view mirror.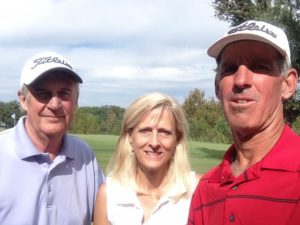 Now Barry's term "on pace" has a new meaning.  Is he on pace to reach 850 rounds?  Our 8 day trip back to CT for Thanksgiving may pose a problem.