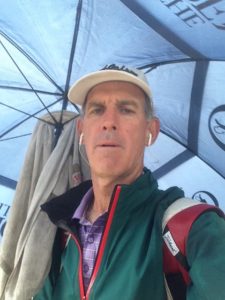 Kinda hard to tell if this was taken in Austin or CT, right?
There has been rain for several days in a row here in Austin. You would think that would mean not making any progress, right? How does 9 rounds in 3 days grab ya?
Here is a sneak peek of how Barry's feet stayed dry. Unbelieveably, they really stayed dry!