We were lucky enough to entice Barry's Uncle Barry and Cousin Melissa to Austin, to play a few rounds (and EAT… They are my eating buddies)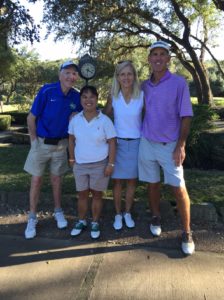 At 80 years old, UB (as I call him) kept up with his namesake like a champ! Missy and I were potentially more tired than he was.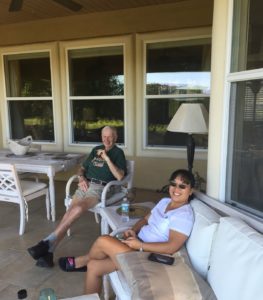 This is us waiting for Barry to finish his third round so we could go to dinner at Napa Flats.
Thanks to Uncle Barry and Missy for an awesome visit during the epic golf year of 2016.
See? Eating buddies! Where was Barry? Do you really need to ask?