Round Number 611, tying the existing record set by Richard Lewis in 2010 was played with a good friend whom we both worked with at IBM, Rich Blakeman.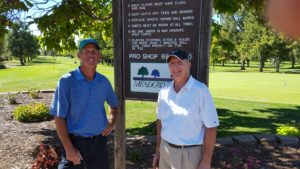 They played at Meadow Hills Golf Course in Aurora, Colorado. These guys had not seen each other in years, but Rich has been very supportive of this quest from the moment he heard about it.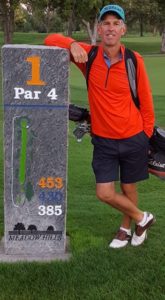 Rich did a great job of taking pics like I would had I been there. This first photo is of their balls on the green. Guess which one is Barry's? (Sorry, Rich but you have not been playing as many rounds as he has…)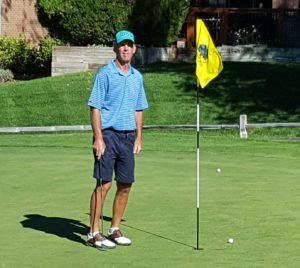 He took these shots of Barry taking the ball out of the hole for the last time before  being in record-breaking territory.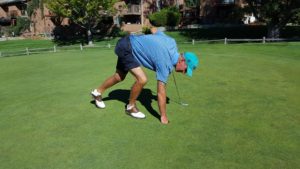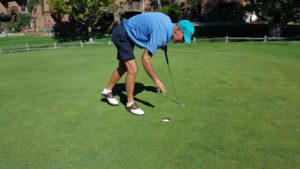 Here is what Rich said about it;
"….. on the 18th green of #611.
The pic of him by the flag with the two balls…is showing where he was after a pitch compared to mine (in the distance).
I told him I couldn't give him his short put on the 18th hole of 611. Any other hole, that was good"